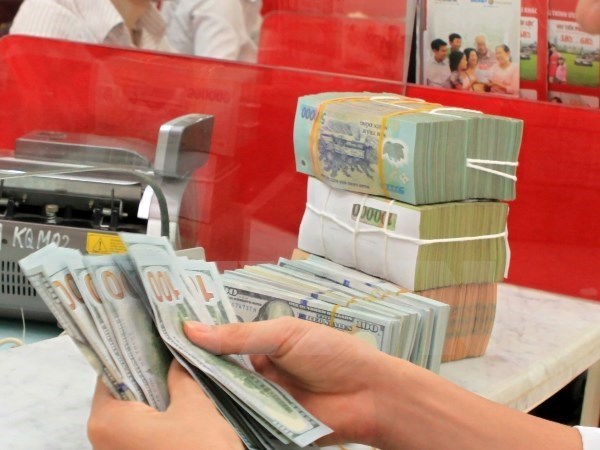 The State Bank of Vietnam raised the daily reference exchange rate for VND/USD by 5 VND to 22,439 VND per USD on September 7.

With the current trading band of +/- 3 percent, the ceiling rate applied for commercial banks during the day is 23,112 VND and the floor rate 21,766 VND per USD.

The opening hour rates at major commercial banks saw strong fluctuations compared to September 6.

The biggest changes were seen at Vietcombank, which raised its buying rate by 25 VND to 22,715 VND and the selling rate by 35 VND to 22,795 VND per USD.

At Vietinbank, both rates were revised up by 5 VND, with the buying rate now listed at 22,695 VND and the selling rate 22,765 VND per USD.

Meanwhile the rates at BIDV remained the same as on September 6, at 22,695 VND (buying) and 22,765 VND (selling) per USD.