At noon of August 23rd, DPS World 2016 has been held at Karachi Expo Center. Minister of government of Pakistan has been present to the ribbon-cutting ceremony. Mr. Zhang Ding Guo, the president of Asia Advertisement Association has also participated in it. More local media have reported the exhibition.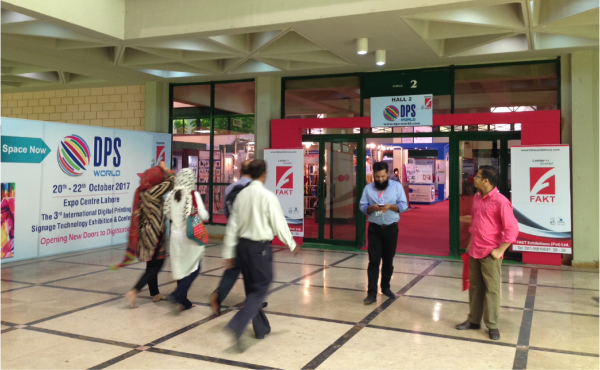 Then, on the behalf of Asia Advertisement Association, Mr. Zhang has awarded the certificate of AAA member to Mr. Saleem, the CEO of DPS World 2016. According to the MOU between two parties, the local buyer group will attend APPPEXPO 2017 next March.
This exhibition has covered 5,000 sq.meters of two exhibition halls. Some world famous printer suppliers such HP, EFI, DURST and SPG have showed their printers and other machines on the site. Many Chinese manufacturers have let their local agents attend the show.

The organizing committee of APPPEXPO, China Sign Association and Asia Advertisement Association have been invited by FAKT to attend DPS World 2016 which have take place at Karachi Expo Center from August 23th to 25th. This is the unique professional exhibition of sign industry in Pakistan.

China plans to invest $46 billion in Pakistan for the development of electric power, roads and other projects. It is a good opportunity for Pakistan's economic growth. a thousand things wait to Pakistan will complete an International Monetary Fund (IMF) loan program next month, the government is working towards a 7% increase in economic growth over the next year. It is easily to find that the demand of ad & sign machines and materials are huge and Pakistan people prefer to buy Chinese products. 25 Chinese suppliers have attended the show and the number of Chinese exhibitions occupies half part of the total amount of exhibitors.
Thanks for Chinese suppliers' great suppot, Mr. Saleem has specially made a opening bequest to all the exhibitors from China.

After DPS World, the organizing committee of APPPEXPO will go to SGIA, Indo Sign Expo, Sign Asia Expo and Kosign to promote APPPEXPO.